I'm awfully late with this, but the cover for the fifth Throne of Glass book, Empire of Storms was revealed! (without my knowledge) I'm currently reading the Throne of Glass series so I'm taking careful pains to absorb all the information I could about this series, because I'm rather enjoying it. With further ado, here's the cover (which you would have likely seen already):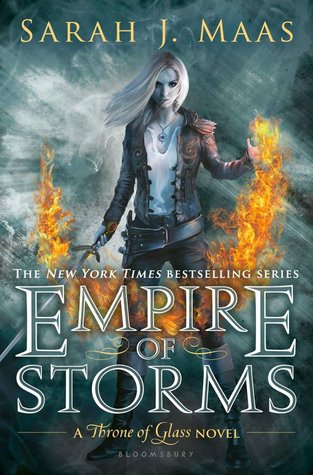 The cover looks so kick-butt that its making want to get through Crown of Midnight and Heir of Fire faster so that I can read Queen of Shadow (which I've heard is really good, accredited sources: Goodreads and Barnes and Noble's best-seller lists) so I can be all caught up.
Also,
Title Reveal: Red Queen #3
Thoughts? Opinions on either?